Halcyon's Golden Bosun's Mate
Bosun is about 70 pounds with a light gold coat. He has an easy going personality and is very eager to please. He has a mixture of European and American lineage.
Hips: Penn Hip 90th percentile
Elbows: OFA normal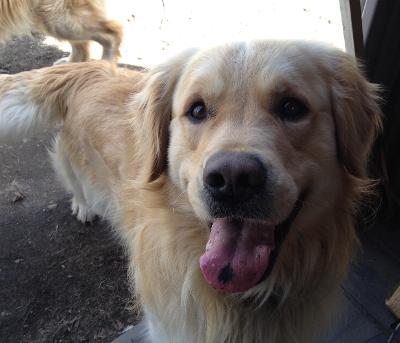 Cadrick Sanitacteam Day
Cedric is about 70 pounds and has a dense gold coat. He has no idea he is a big dog and loves to try to get in your lap. Fetch is his favorite game and he will do anything if you throw the ball. Cedric has European lineage.
Hips: PennHip >95 percentile, OFA Good
Elbows: OFA normal