Halcyon's Benny and the Jets
Jet is a very energetic boy who will do just about anything for a biscuit! He lost his eye as a pup, but we still think he is pretty cute! He really enjoys being brushed and getting his muzzle rubbed by Dad!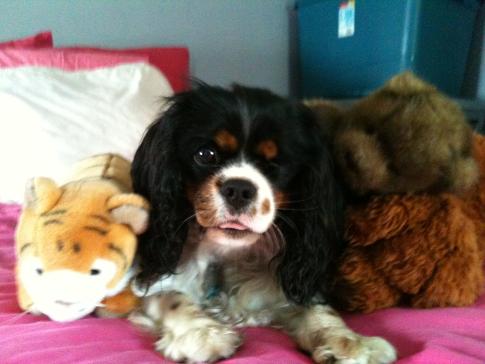 Coconut
Coconut is a little mutt that Bridget brought home with her from the Caribbean island of St Kitts. Coconut's mother and her newborn puppies were found on the street covered in fleas and ticks and extremely under nourished. A student run rescue group, Saving Animals From Emergency (SAFE), took them in and nursed them all back to health. Coconut is now loving her new (and very spoiled) life in America! We joke that if she had a registered name, it would be Halcyon's Kittitian Princess.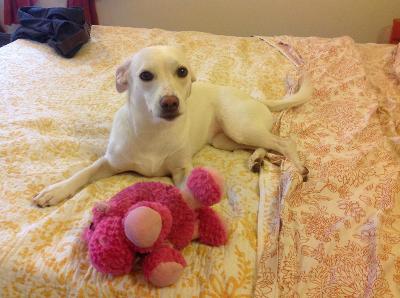 Halcyon Poppy Fields Forever
Poppy is your typical Cavalier- she loves to cuddle and sit in your lap, but also enjoys romping around outside and getting dirty. She is a sweet little girl and the perfect little side kick to our crazy Goldens.